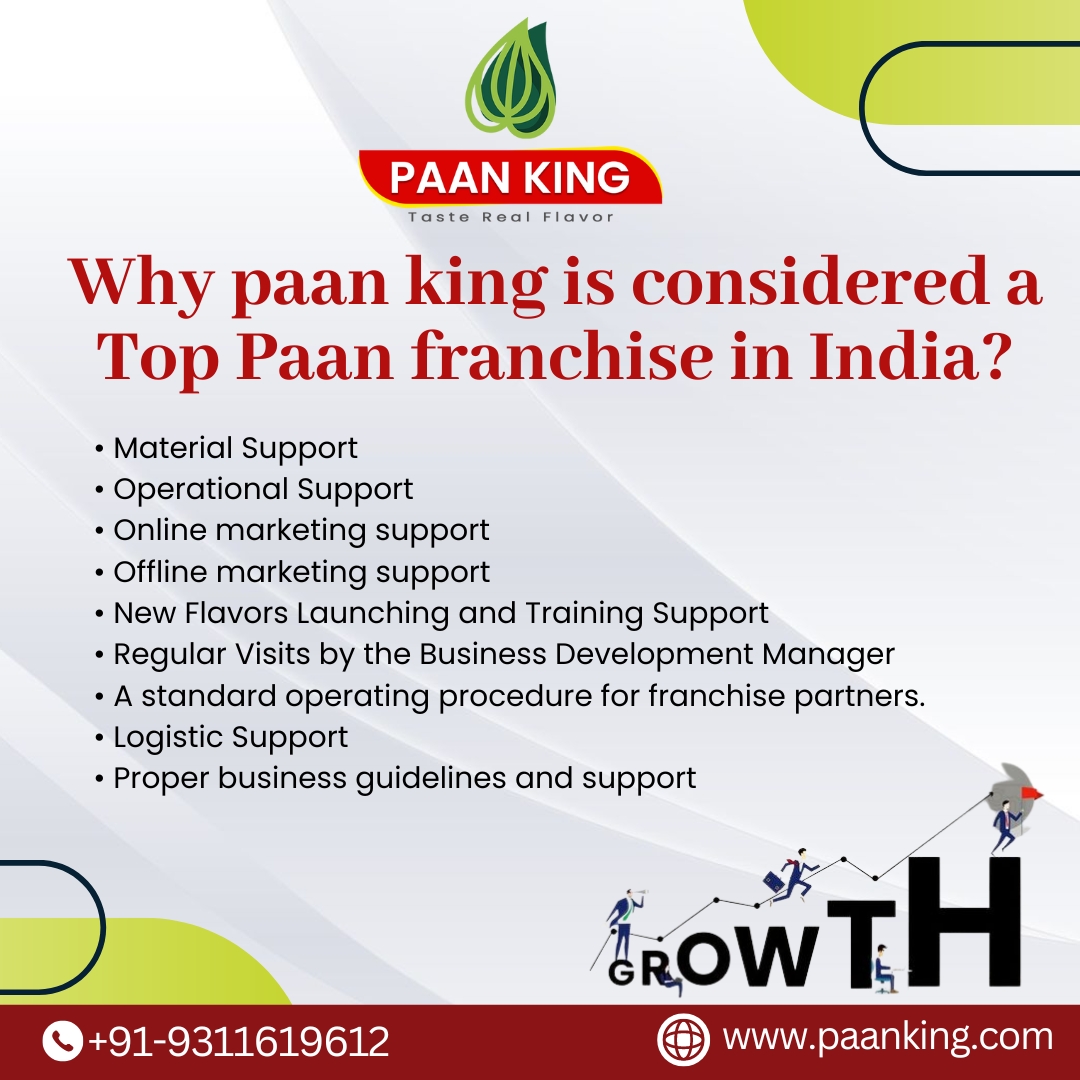 In comparison to startup businesses, franchises have proven to be way more successful. When you open a franchise, you have a support system from the start of the actual franchisor. The risk involved in a startup business is much higher than that of a franchise business. The risk factor is much lower in a franchise.
When it comes to opening a franchise, franchisors aim to protect their brand awareness by providing support from the start of the franchise. It is always a better and more secure option to open a franchise terms of many factors. If you are goal-oriented, good at following directions, and comfortable with established systems, franchising provides a quick and simple way to become a business owner. Owning a franchise gives you the right amount of independence and guidance.
Paan King is a family-owned paan cafe that provides 100% tobacco-free paan in various, unique flavors. If you open a Paan franchise, you can make a lot of profit. It is a well-established brand that offers new varieties of paan as well as delectable snacks and beverages.
Facilities that Paan King is providing with the franchise:
• Staffing Support.
• Material Support
• Operational Support
• Online marketing support
• Offline marketing support
• New Flavors Launching and Training Support
• Regular Visits by the Business Development Manager
• a standard operating procedure for franchise partners.
• Logistic Support
• Proper business guidelines and support
If you are planning to open a franchise, go with Paan King; it will give you huge profits as well as the opportunity to work with a big brand name and a lot of facilities. So what are you waiting for? Visit https://www.paanking.com/ for more information.