Melts in mouth in just 30 seconds.
We are completely Tobacco and Nicotine Free "India's No. 1 Retail chain of Paan King", which serves Traditional, Authentic, and Modern PAANs and Other Paan products. All are made with the highest quality, in-season pure ingredients.
We are specializing in producing handmade PAANS, Paan Beverages, and Other Products.
Paan originated from the Sanskrit word 'Parna' which means 'leaf'. Paan is a delightful treat to munch on and a very effective mouth freshener. It is enjoyed mostly after dinner, although some people like to have it after lunch too. There are numerous varieties of paan that can be made by mixing and matching the fillings. You can easily eat according to your preferences paan.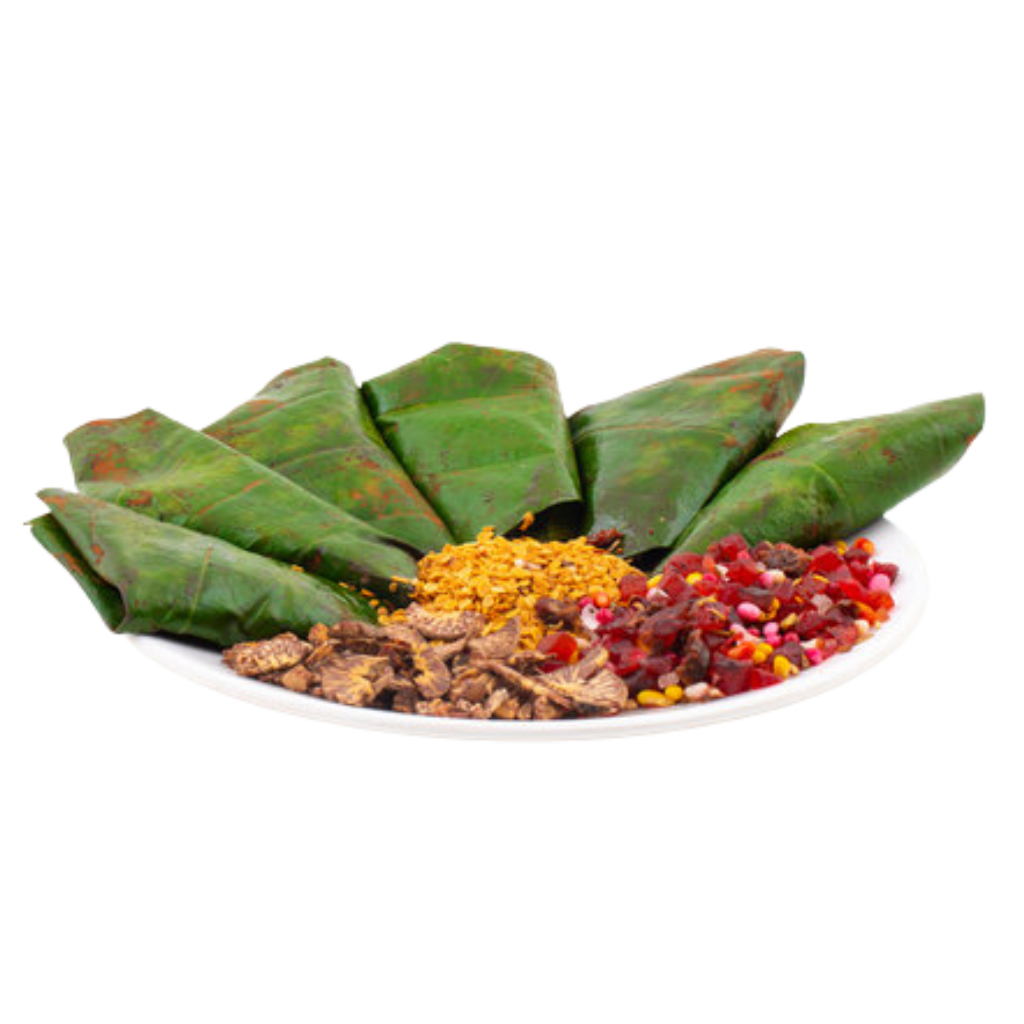 Some of the interesting
Paan varieties are-
Banarasi Paan
Elaichi Paan
Dry fruit Paan
Chocolate Paan
Rasmalai Paan
Kesar Paan
Navratan Paan
Pineapple Paan
Fire Paan
Paan is connected with a range of traditions. It is used in various religious rituals and various traditional occasions. Paan and supari are gifted to guests or to teachers to seek blessings. The symbolic value of paan expanded with the rise of the Rajput's, and it became a symbol of dignity. Paan is now eaten with a variety of condiments, including peppermint, tobacco, sweet, and gold and silver foils.
Famous three Paan from ancient
Banarasi paan is in itself a lot more than a refreshing savory, it is, in fact, a paan with a wonderful experience eaten from ancient. It is an exotic combination of areca nuts, catechu (kattha) of fresh betel leaf, tobacco, and slaked lime, to which other ingredients like rose petals (gulkand), silver foil (varakh), etc are added. It is delightfully rich in both taste and variety.
Due to betel leaf benefits, Meetha Paan has eaten since ancient times. A Paan made with ingredients to get a sweet taste is called meetha paan or sweet paan. It is made of betel leaves filled with a range of sweet jam-like spreads and crunchy titbits like tutti-frutti, cherries, chopped dates, etc., and is a delightful treat to munch on, and a very effective mouth freshener.
Paan made with no extra ingredients to get the original taste is called saada paan or traditional paan. In ancient times this paan and some money are given to the Pandits as Dakshina. Owing to its historical and traditional value, it has been served to the guests also.
What our customer say about us