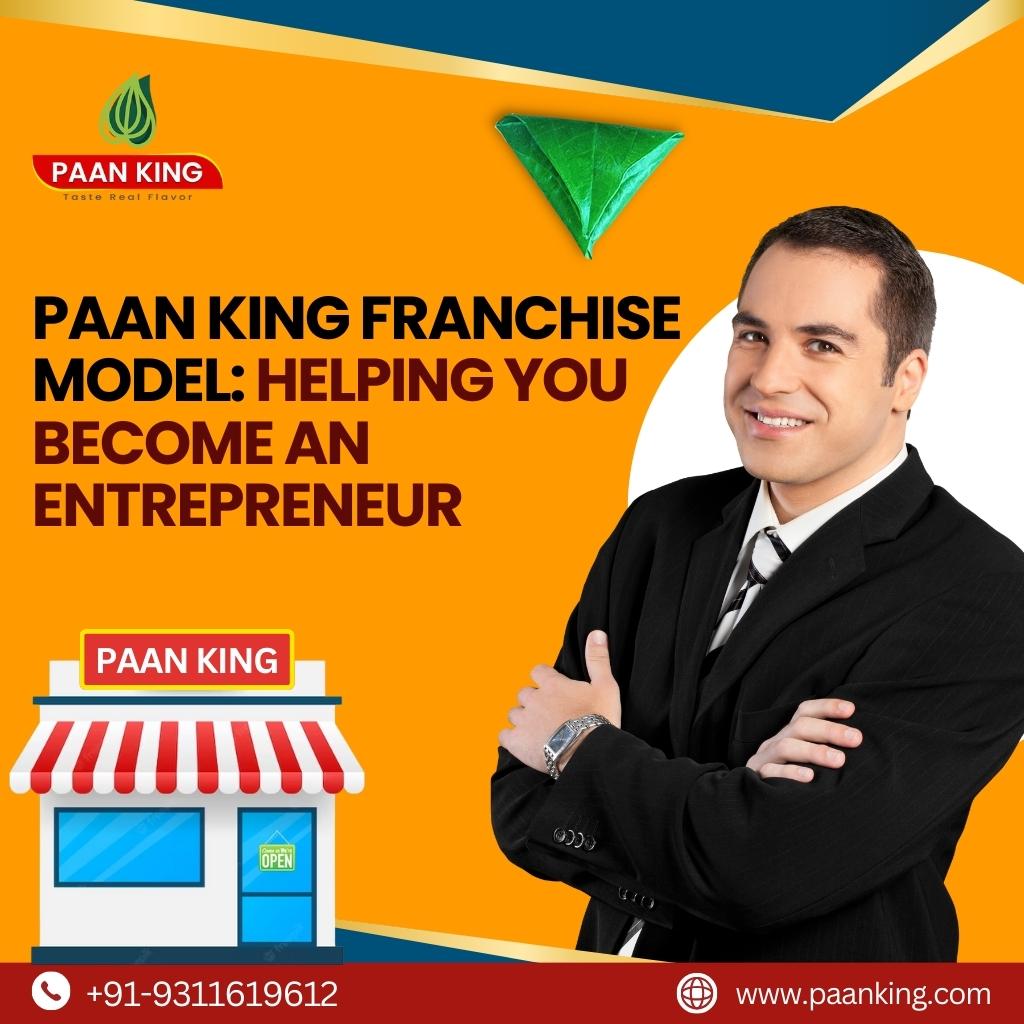 Many individuals dream of owning a business and being entrepreneurs, but it's not easy to enter the business line and achieve success. This is where investing in a franchise model comes into play for a journey to success. Owning a franchise comes with a high profit margin, which is a lower investment than starting on your own. Paan King is a well-known brand in the Paan industry with a franchise model that would be ideal for your entrepreneurial dream. In this blog, we will explore what makes the Paan King franchise model an excellent choice for aspiring entrepreneurs. 
Why choose Paan Business?
Paan is not limited to India, but it has become a globally popular delicacy, has evolved, and is now a promising business venture. This classic treat gained popularity with new adaptations and uniqueness. Paan King, a well-known Paan cafe industry, offers delicious Paans created with high-quality ingredients and innovative methods. By choosing the Paan King franchise model, you can benefit from its reputation and skills.
Benefits of Choosing Paan King's Franchise
Brand Image: When you own a Paan King franchise, you are not beginning from scratch. The brand's recognition and reputation will attract individuals and help you get off to a good start.
Satisfying Recipes: Paan King provides its franchisees access to its tried and tested Paan recipes. These recipes are loved by the customer, so ensure that you deliver consistent quality and taste to your customers for them to visit often. 
Training and Support: Paan King provides its franchisees with comprehensive training and continuing assistance. You will be advised on everything from preparing Paans to properly managing your business when owning a Paan King Franchise.
Innovation: Paan King accommodates changing consumer tastes by introducing new and unique paan variations regularly to keep the menu fresh and entertaining. This makes the customer more engaged and excited to visit the cafes more often.
High-Profiting Returns: As the Paan industry evolves it provides great profit margins. With a vast customer base, the Paan King Franchise offers you a budget-friendly and growing business.
ConclusionFor the dreams of becoming an entrepreneur and enjoying flavors that recall India's rich culture, the Paan King franchise concept would be a good fit for you. You can confidently embark on your entrepreneurial adventure with Paan King's established business plan, training, and continuing assistance. Join the Paan King family on a tasty and profitable adventure into the world of paan entrepreneurship. For more visit www.paanking.com